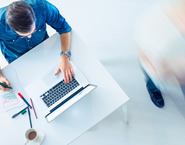 Our Company
We are a global human resources and recruitment solutions company, providing organizations with solutions to meet their workforce needs across the MENA region.
Our subject expertise, strong industry network and focused approach ensure unmatched execution of HR projects, for our corporate and individual clients.
We provide HR Consultancy to following Industries
RFS HR Consultancy is one of the fastest growing recruitment & business consultancies in the UAE. We are responsible for connecting quality talent with top employers for mutual growth.